Punjab Tourism
Punjab Tour Packages

Pilgrimage and Cultural Tour Packages

Philanthropist Inder Singh Grewal visualised an annual recreational meet where farmers from areas surrounding Kila Raipur could get together and test their corporal endurance. The idea gave birth to Kila Raipur Sports, the undisputed "Rural Olympics". Enjoy the numerous set of games like Athletics of tug of war, Hockey, Cycle race, Dog Race etc. Read More

Hola Mahalla is a Sikh Olympics event which begins on the first day of the lunar month of Chet in the Nanakshahi calendar. It most often falls in March, and sometimes coincides with the Sikh New Year. The event lasts for a week, and consists of camping out and enjoying various displays of fighting prowess and bravery, followed by kirtan, music, and poetry. Read More

Welcome to Punjab Tourism

"Punjab's position in tourism has improved significantly in the recent past. It has positioned itself as one of the emerging tourist attractions in India offering rich cultural and natural heritage experiences. During 2009, the state was ranked at 28th in terms of arrival of domestic tourists by Ministry of Tourism, Government of India. Punjab, during 2010 graduated ot 14th rank amongst the States of India by Ministry of Tourism , Government of India and Now during 2011 it has furthur emerged as a Tourist Hotspot and attained 12th Rank amongst the States of India in the Publication India Statistics 2011. The Number of Domestic Tourists has almost doubled from 53,69,995 in 2009 to 1,05,83,509 in 2010 and the number increased to 1,64,16,638 in 2011.
Main Links
Travel Information
Punjab's Forestry and Wildlife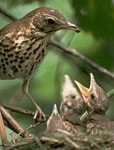 The Unique eco-system of the Shivaliks is spread over a geographical area 9448.97 Sq. km, and lies in the north-eatern part of the state extending from north-west to south-east along the Himachal Pradesh Border. It is spread across the eastern part of the districts of Gurdaspur, Hoshiarpur, Shaheed Bhagat Singh Nagar and Rupnagar
Read More